DONATE
Your year-end gift ensures that Ghost Ranch remains a place of stories, memories, and hope for future generations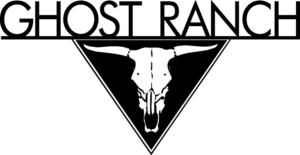 There Are Many Ways To Give
Your gift to Ghost Ranch helps us to steward this place of great beauty, where we nurture the human spirit and mind, discover the sacred, and care for creation.
ONE-TIME or RECURRING GIFTS
Thank you for supporting Ghost Ranch by making a financial gift today. Gift options include a One-Time or Recurring Gift. Ghost Ranch is a 501(c)(3) non-profit organization and all donations are tax deductible. You will receive a receipt for your gift. If you have any questions about making a gift to Ghost Ranch, please call our Development Office at 505.685.1000 or email donations@ghostranch.org.
Gifts may also be mailed to:
National Ghost Ranch Foundation
Attn: Development Office
280 Private Drive 1708
Abiquiu, NM 87510
Please make checks out to "National Ghost Ranch Foundation"
WISH LIST
If you would like to make a gift directly for program or facility related items, please see our Wish List below.
You can donate now through our online form or you can send a check. Please indicate which item(s) you would like to purchase by including the information in the Notes section of the online gift form or by writing the item name in the memo line on your check.
Wish Item
Desk lamps w/ charging stations for guest rooms
Wish Item
New radios for programs and events teams
Wish Item
Shelves with coat hooks for Corral
Wish Item
250" plaster cloth for the Museum
There are multiple ways to give other than gifts of cash or gifts to the Wish List. Federal tax law makes gifts of appreciated assets — those that have grown in value — more advantageous than giving cash. Because the appreciation is not subject to capital gain tax and you receive a tax deduction for the full value of the gift, you can actually contribute more money to Ghost Ranch through non-cash gifts. These are some of the other ways that you can make a gift to Ghost Ranch.
Bequests or Planned Gifts
Gifts of stock to Ghost Ranch can be made directly to Ghost Ranch's investment account following the instructions below. It would be very helpful to us (and would help us make sure that your gift is properly acknowledged and receipted) if you or your broker would make us aware of the gift as it occurs by emailing us at donations@ghostranch.org or by calling the Development Office at 505.685.1000.
Account information:
Merrill DTC: 8862
Account:45604221
Account Title: NATIONAL GHOST RANCH FOUNDATION INC

Attn: Anthony D. Baca
The Pension Protection Act of 2006 allows for tax-free distributions to non-profit charitable organizations from Individual Retirement Accounts ("IRA").
An IRA participant, aged 70 and over., can donate $100,000 for each calendar year from an IRA account tax-free to qualifying charitable organizations.
The National Ghost Ranch Foundation is a qualifying non-profit organization and would welcome your IRA distribution.
You should consult with your financial advisor to review your IRA rollover options and what is most prudent for your personal situation.
In-kind gifts are actual goods rather than cash. Perhaps you have an item at your home or business that would benefit the Ghost Ranch facility or programs?
We would love the opportunity to discuss your gift with you and ask that you contact the Development Office by phone at 505.685.1000 or send an email to donations@ghostranch.org describing the item you wish to donate.
The Camposanto Memorial Wall, situated amidst the stunning red rocks of Box Canyon at Ghost Ranch, is a sacred place where cherished memories of those who have loved this land are honored.
It serves as a memorial site, a graceful tribute to celebrate the lives of our loved ones.
The memorial plaques, made of bronze and measuring four by six inches, are carefully crafted and installed on the wall. Each plaque bears the name and dates of birth and death of the individual, and their dedication and biography are recorded in a memorial book stored in the Ghost Ranch archives.
For more information or to request a plaque, please contact Lorenza Marcais at  lorenzam@ghostranch.org.
It all began with the generous legacy gift from Arthur and Phoebe Pack, along with other planned gifts to the National Ghost Ranch Foundation (NGRF). Their contributions, alongside those from previous donors, have been instrumental in sustaining the mission and beauty of Ghost Ranch.
Today, the future of Ghost Ranch lies in the hands of individuals who wish to leave a lasting legacy of generosity for future generations.
Join the Chimney Rock Society by making a planned gift, which ensures the ongoing viability of Ghost Ranch. Planned gifts are contributions arranged in the present and allocated at a future date, often given through a will or trust, with the donation received by NGRF after the donor's passing.
Previous confusion has been resolved by renaming the fund known as the Chimney Rock Permanent Endowment Fund to the NGRF Permanent Endowment Fund. Only the donor has the privilege to restrict a gift to the permanent endowment, while the NGRF board of directors designate how earnings from the endowment are used.
While Chimney Rock Society members are not obligated to designate their planned gift to the NGRF Permanent Endowment Fund, they have the option to do so. It's important to note that planned gifts received from Chimney Rock Society members are not automatically applied to the NGRF Permanent Endowment Fund without the donor's designation.
To discuss planned giving options, please contact Kathi Bates, Interim Director of Development, at 616.308.5879 or kathib@ghostranch.org.